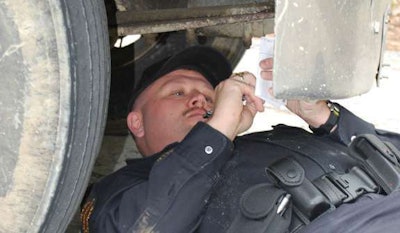 On last reminder: The Commercial Vehicle Safety Alliance's annual International Roadcheck, a three-day enforcement blitz of trucks and buses across North America begins tomorrow, Tuesday June 5 and this year's focus will be on hours-of-service compliance.
However, inspectors will also perform full Level I inspections on most rigs checked during the inspection blitz. Level I inspections are the most thorough, including examination of both driver compliance and vehicle-related violations.
Drivers are urged to be prepared to have their AORBD or ELD inspected, and to have the driver, inspector and troubleshooting guides at hand. Drivers also ought to have at least eight days of blank paper logs available too.
In last year's Roadcheck, 15,000 out-of-service orders were issued. Of those, 12,000 were for vehicle-related violations and 3,000 were for driver-related violations.