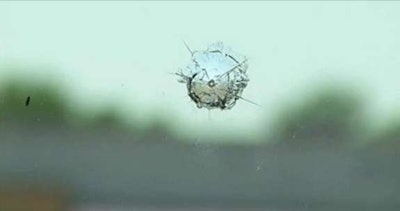 Cops in suburban Rochester, New York are looking for whoever used a high-powered pellet gun to shoot and damage the windshields of 10 semis parked at a dealership.
The damage appears to be part of wider shooting spree that also damaged cars at a dealership.
Jim Carello, Regional International Truck Corp. in Henrietta south of Rochester, told WHEC, "Well, unfortunately, the way the world is now you expect anything. But it's very discomforting to find that someone doesn't have anything better to do in life but to shoot at a vehicle or a person."
Police are said to be reviewing security camera footage, and a $5,000 reward is being offered.