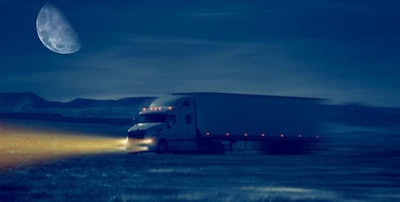 Only a few hours are left to have your say about possible changes to federal hours of service regulations.
The last listening session by the Federal Motor Carrier Safety Administration on a possible rule change was held today in Washington, D.C. and the deadline to post comments online is 11:59 p.m. tonight, Wednesday, Oct. 10.
So far, almost 4,600 comments have been posted online.
The FMCSA has been gathering comments from members of the trucking industry and others about four points. They include the 30-minute break required by current rules and allowing 14-hour rule flexibility via split-sleeper berth options or an extension of the 14-hour clock when adverse conditions arise. The agency is also evaluating whether to extend short-haul drivers' daily on-duty time from 12 hours to 14 hours.
You can also comment on two petitions to the FMCSA, on from the Owner-Operators Independent Drivers Association and the other by Truckers Nation.