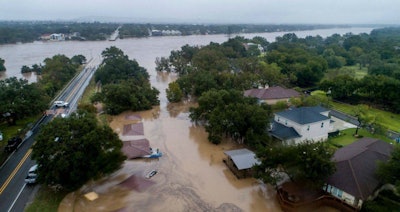 Deadly flooding in Central Texas including the areas in and around San Antonio and Austin has prompted an emergency declaration that triggered the suspension of some federal trucking regulations.
Gov. Greg Abbott declared a state of emergency in 18 counties Tuesday, and the Federal Motor Carrier Safety Administration today posted to its Facebook page:
"Emergency Declarations trigger the temporary suspension of certain Federal safety regulations for motor carriers and drivers engaged in specific aspects of the emergency relief, including direct assistance for the immediate restoration of essential services (such as electrical, sewer, water, and telecommunications) or essential supplies (such as food, water, medical supplies, and fuel)."
The emergency declaration covers Bastrop, Burnet, Colorado, Fayette, Hood, Jim Wells, Kerr, Kimble, La Salle, Live Oak, Llano, Mason, McMullen, Nueces, Real, San Patricio, Travis, and Williamson counties, according to a statement from the governor's office.
No expiration date has been set for the emergency declaration.
Two people are reported to have died in the flooding. The heaviest rain is said to have started today and is expected to last through tonight.