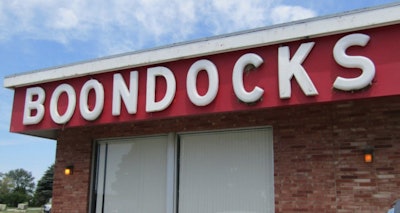 Two independent truck stops that have served drivers and others in the Midwest for many years have closed, and in South Carolina, a major new facility is in the works and yet another is getting new owners.
Boondocks U.S.A., located off I-35 north of U.S. 20 in Williams, Iowa closed Oct. 20 after 45 years. Grain Valley Truck Stop, which is located off I-70 in Grain Valley, Missouri closes today, Nov. 1.
Bob and Mariam Welch owned Boondocks U.S.A. for 46 years but said they've lost businesses to other truck stops and have a hard time finding employees.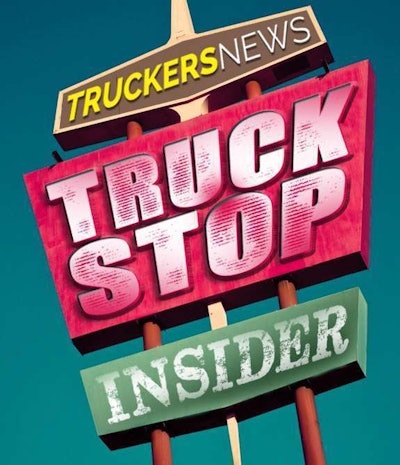 "It's been a long, wonderful trip," Bob Welch told KCCI-TV. "And we certainly have enjoyed it, and we thank you kindly for coming in."
"For many in the trucking industry, the Boondocks is considered legendary because generations of truck drivers can recall a memory related to the Boondocks, whether it was simply stopping for a cup of coffee while fueling or finding refuge there when an Iowa blizzard hit and forced trucks off the road," Brenda Neville, president and CEO of the Iowa Motor Truck Association, told the Des Moines Register.
Welch told the Register two parties are interested in purchasing the venerable truck stop.
Grain Valley to get redevelopment
Grain Valley Truck Stop has been sold to Temp-Stop. Located in Lee's Summit, Missouri, Temp-Stop operates nine convenience stores in the state.
A spokesman for Grain Valley said the company sold the truck stop so it could focus on its hotel business.
The Subway and Chester's Chicken stores at Grain Valley, which started life as a Pilot, closed last week. Today is the last day the rest of the truck stop will be open.
Terry Green, president of Temp-Stop, said that when his company redevelops Grain Valley, it will no longer be a truck stop. He explained:
"We have always liked the site, and finally talked the owners into selling so we could redevelop the site. As the years have progressed, the state and city have made several road improvements to the interchange and Highway 40, that made it pretty difficult for semi-trucks to get in and out easily. So in our redevelop(ment) ideas with the city, we all decided that the plans for the new facility should not include a fuel island for fueling semi-trucks. By agreeing to that, we were able to design a more convenient entrance and exit for car and light-duty truck traffic.
Green said the new store will include almost 64,00 square feet of a convenience store space with two food outlets, which include a drive-thru. There will be two fueling canopies for gasoline and light-duty diesel, and a large concrete parking lot.
"Our hopes are to work through the winter and have it open by July 1 of next year," said Green of the redevelopment project.
Major facility planned near Port of Savannah
As those two longtime truck stops close and face changes, a new one is in the works to support truckers and workers at the Port of Savannah.
Stature Investments, which is located in Pooler, Georgia, says it will break ground in January for a 16-acre facility at Highway 21 and Grange Road in Port Wentworth. It's expected to be open by late 2019.
According to the Savannah Morning News, it will operate 24 hours a day and include:
parking for up to 72 tractor-trailers that eliminates the need to back in
10 dedicated diesel lanes
compressed natural gas fueling station
food court
10,000-square-foot convenience store with drive-thru service
tire maintenance and repair shop
Joker Joe's on I-95 sold, to be remodeled
Nearby, the Enmarket chain has purchased Joker Joe's Truck Stop north of Savannah on I-95 at Exit 8 in Hardeeville. The interchange at U.S. Highway 278 is a gateway to Hilton Head Island and the South Carolina Lowcountry.
The 13,000-square-foot facility will remain open 24 hours a day, seven days a week while the building and nine-acre property are remodeled.
The CSP Daily News website reports changes at Joker Joe's will include an enlarged trucker's lounge, showers, truck scales, and laundry equipment, as well as a resurfaced parking lot and overnight parking for over-the-road drivers.
Enmarket will also rebuild their site in Port Wentworth on Hwy 21 at I-95.