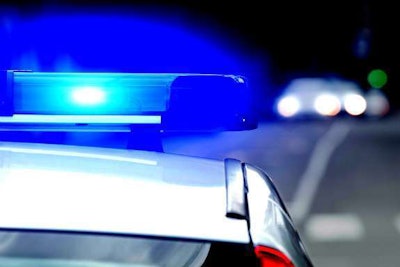 Federal agents arrested truck driver Nelson A. Garcia Martinez, from Stockton, California, in Sturbridge, Massachusetts Tuesday after they found 15 kilograms of the potent synthetic opioid fentanyl in his truck.
Drug Enforcement Agency personnel were made aware of Garcia Martinez after a drug bust they made in October. Garcia Martinez's phone number was found on the phone of the man whose home was raided, and the two phones made contact 38 times before the October bust, reports the Telegram & Gazette.
The DEA tracked Garcia Martinez via his cell phone as he traveled across the country. The agents followed Martinez to a truck stop in Sturbridge on Tuesday, where he was arrested after evidently making a drug deal with a suspect in a pickup truck who escaped.
Garcia Martinez has been charged with distribution of 400 or more grams of fentanyl. His arraignment date has not currently been set.
Garcia Martinez's arrest is the latest in several truck driver drug busts this year. In August, New Jersey State Police arrested a trucker after finding $5.1 million in marijuana in his truck. Another trucker, in September, was arrested in New Jersey after police found over $1 million worth of cocaine and heroine hidden in a shipment of onions. Yet another trucker was arrested in October in Indiana after police found $5 million in drugs during an inspection. These are only a handful of trucking-related drug busts made by law enforcement officers so far in 2018.