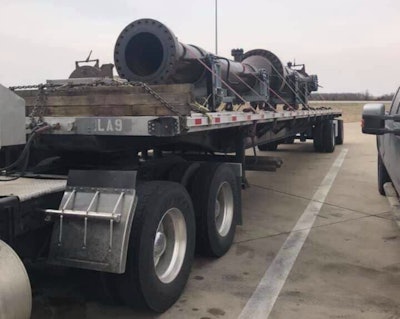 Police in Louisiana are looking for a flatbed trailer that they say was stolen from a truck top last month.
The St. Landry Parish Sheriff's Department told KATC-TV the trailer was stolen from the truck stop at Lucky's Casino in Opelousas March 21 at about 10 p.m.
The trailer is described as a 2015 Pitts 53 Foot Flat Bed with the VIN # 5JYFC532XFE150979. It's valued at $28,000, according to police.
According to the sheriff's department, the trailer's owner is offering an additional reward for any information leading to an arrest.
Opelousas is located of Interstate 49 north of Lafayette.