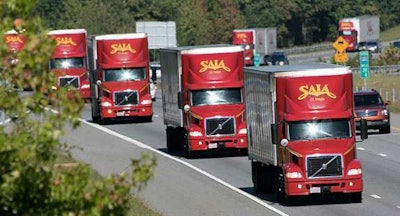 DHL Supply Chain named Saia LTL Freight its National LTL Carrier of the Year during the company's carrier summit held in Fort Lauderdale, Florida, the company announced April 16.
DHL measures its carriers on on-time performance, on-time delivery, tender acceptance, and visibility performance, among other criteria.
"Our carrier performance award winners represent the best of the best in supply chain," said Jim Monkmeyer, president of transportation for DHL Supply Chain. "Their partnership to deliver, even under the most challenging conditions, continues to support our ability to consistently exceed customer expectations."
Saia is headquartered in Johns Creek, Georgia and operates 160 terminals.