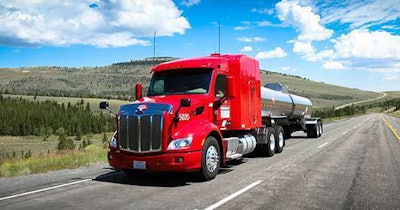 The National Tank Truck Carriers association named Groendyke Transport and Tandet Logistics as the winners of it North American Safety Champion award in an April 15 announcement.
This marks Groendyke Transport's eighth time winning that tanker association's North American Safety Champion award. The Enid, Oklahoma-based fleet has 42 terminals in 15 states and operates in 49 states, Canada, and Mexico.
Tandet Logistics, of Oakville, Ontario, operates within Canada and the U.S. Tandet Logistics has received NTTC's Safety Contest Grand Award in its mileage class six times since 2005.
The safety awards are sponsored by Heil Trailer International.
"Congratulations to both Groendyke and Tandet," said NTTC Chairman John Whittington of Grammer Industries. "This year's contest was particularly competitive across all mileage classes, so both carriers should be extremely proud of their company-wide safety performance. With Heil's continued support, we're pleased to recognize these two carriers as best in class, which underscores the NTTC's safety-based mission."
The two fleets will receive their awards during NTTC's annual conference at Wynn Las Vegas, April 23-25.