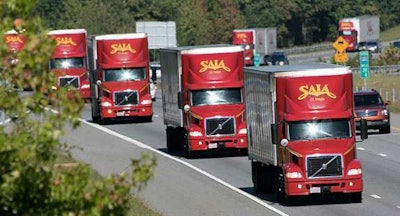 Saia LTL Freight opened a second terminal in New York state Monday, June 24, this one in Syracuse. Saia also purchased the seven acres surrounding the terminal and has longterm ambitions of doubling its size and making it a transportation hub for the fleet.
The Syracuse terminal is the third northeastern facility Saia has opened in 2019. The fleet has more terminal openings scheduled throughout the year.
"Our expansion efforts in the region since 2017 have proven enormously successful in providing our customers with industry leading service," said Paul Peck, Saia's executive vice president of operations.
Saia's other terminal in New York is located in Rock Tavern.