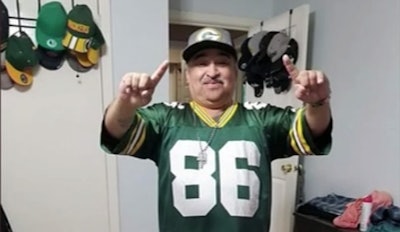 Divers recovered the body of the trucker whose tractor-trailer plunged off an Interstate 10 bridge near Houston, and his family has made public his identity.
The body of 60-year-old Steve Martinez was found Friday afternoon, June 28, in the cab of his truck, which had fallen a bridge and into the San Jacinto River Thursday morning.
Martinez's truck struck a disabled car that had been in a collision with another tract-trailer moments earlier. His truck broke through a guardrail and fell into the river. The collision occurred at about 3:45 a.m. in Channelview, an industrial suburb of Houston.
The truck was expected to be lifted from the river today.