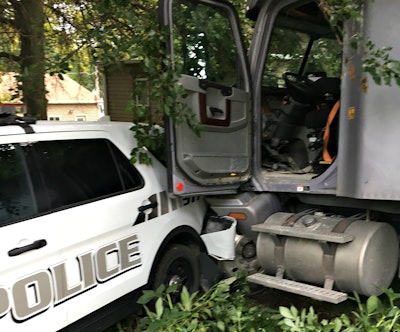 A 60-year-old Nebraska truck driver faces numerous charges, including attempted murder of a police officer, after he drove his truck toward one officer and then slammed it into two police cars before being arrested.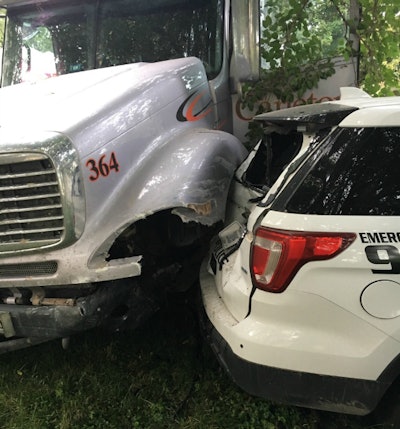 Jeffrey Ehrlich was arrested Tuesday, Aug. 13 in Wahoo, Nebraska after calling police to his home and then trying to run them down with his truck, according to police and media reports.
On Tuesday, Aug. 13 at about 6:54 p.m. the Wahoo Police Department and the Saunders County Sheriff's Office were dispatched to a disturbance in Wahoo. When they arrived, Ehrlich was in his semi and drove toward an officer, who safely avoided the truck by diving behind a tree, according to a post on the Saunders County Sheriff's Facebook page. Ehrlich then crashed into Wahoo Police Car and Saunders County Sheriff's cars. All three vehicles came to rest in the yard of a nearby home, where the suspect exited the semi and confronted officers with a baseball bat, said the Facebook post.
He was taken into custody and. according to the sheriff's department, charged with attempted murder of a police officer, second degree assault of a police officer, two counts of use of a weapon to commit a felony, and two counts of criminal mischief Over $5,000. Additional charges are possible, according to police.
In court, Ehrlich said he did not recall much of hat happened.