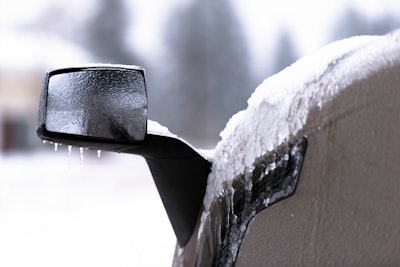 The National Weather Service is forecasting another winter-like storm for much of the northern portion of the country for the next several days.
A winter storm warning has been posted for parts of Montana and Idaho from Tuesday afternoon through Wednesday evening. A winter storm watch is in effect for other parts of those states and northern Colorado during that same period. Snowfall is expected from Denver northeasterly to northern Minnesota and northwesterly to Billings, Montana.
The Weather Channel is forecasting between a foot and 18 inches of some for some parts of the storm area. Expected snowfall includes:
12 to 18 inches in an area including Helena and Billings, Montana; and Jackson, Wyoming and border sections of Idaho
8 to 12 inches in part of North Dakota
5 to 8 inches in parts of North Dakota and South Dakota
3 to 5 inches in parts of both Dakotas, northern Minnesota, eastern Wyoming, northwest Nebraska and parts of Colorado
1 to 3 inches in northeast Colorado and much of Nebraska
under an inch across some of these areas and even into northwest Kansas
The snow is expected to be accompanies by much colder than normal temperatures, according to the weather service.
The weather service adds: "For the eastern U.S., warmer and more humid conditions are expected for the East Coast states under mostly cloudy skies ahead of a cold front. An enhanced corridor of showers and some thunderstorms is likely across the Appalachians and extending northeastward to New England, but should decrease in coverage closer to the coast where drought conditions have been developing. Patchy areas of heavy showers and storms are also likely for the Florida Peninsula."