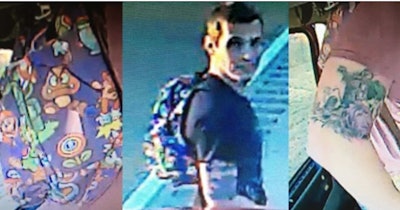 The man police in Tennessee say shot a truck driver in his cab was turned in by his father and has been charged with first-degree murder.
Shelby County Sheriff's Department officers arrested James Huddleston, 27, of Millington Thursday, Jan.9, and charged him with first-degree murder, attempted theft and attempted armed robbery. He was arrested in connection with the fatal shooting of truck driver Dajuante Stuart, 30, of Hermitage, Tennessee Wednesday, Jan. 8.
The Commercial Appeal reports Huddleston shot Stuart twice in the cab of his truck. He then tried to drive off with the truck but failed. The incident was captured on the truck's in-cab camera. It shows him leaving the pistol used in the shooting and him exiting the truck.
Police say Huddleston's father turned in his son. Police say items found in a search of Huddleston's home found items linked to the shooting. Huddleston is to appear in court Jan. 24.
The incident occurred near mile marker 132 on Interstate 269.