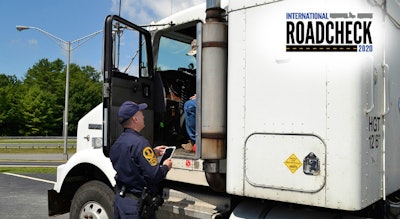 International Roadcheck, the major inspection, and enforcement effort of the Commercial Vehicle Safety Alliance scheduled for May 5-7 has been postponed because of the COVID-19 coronavirus outbreak.
The safety organization today, March 25, said "with public health and safety as its top concern, CVSA has decided to postpone International Roadcheck to later in the year. The alliance will monitor the status of the coronavirus (COVID-19) pandemic and appropriately select the new dates when it's safe and reasonable to do so."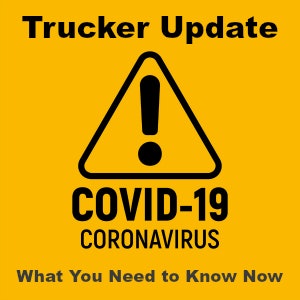 "As we urgently respond to this time-sensitive crisis, we must remain diligent and committed to ensuring that the commercial motor vehicles and drivers providing essential goods and services to our communities are following motor carrier safety regulations," said CVSA President Sgt. John Samis with the Delaware State Police. "Safety doesn't take a break. It is always our top priority."
"International Roadcheck has run on-schedule for the past 32 years so its postponement was thoroughly and thoughtfully discussed before we made this decision, but it wasn't a difficult decision to make," said Samis. "This experience is unprecedented in our modern society and we need to do all that we can to help stop the spread of this global pandemic."
At this time, International Roadcheck is the only public enforcement initiative that has been postponed. Operation Safe Driver Week is still scheduled for July 12-18 and Brake Safety Week is still set for Aug. 23-29.
CVSA said it will closely monitor the COVID-19 coronavirus outbreak, follow guidance from public health expert leadership, and notify the membership and industry stakeholders of the rescheduled Roadcheck dates.