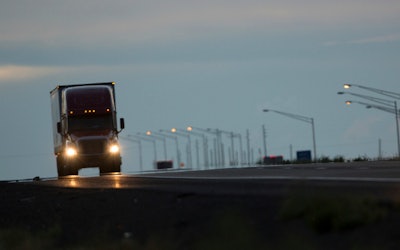 The $2 trillion stimulus package signed by President Trump Friday, March 27, to combat damage to the economy by the COVID-19 coronavirus ought to benefit members of America's trucking industry, from carriers to drivers to office personnel.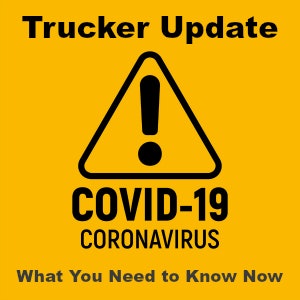 Dave Heller, vice president for government affairs at the Truckload Carriers Association Friday said he thought the legislation, which is the largest relief package in U.S. history, ought to benefit companies and their employees, especially drivers. Heller said he is optimistic that it will also boost the U.S. economy.
"I think it means quite a bit (to the trucking industry) without a doubt," said Heller. "We have drivers that are delivering freight and they're out there working and they're restocking or resupplying this nation and there's other drivers that may be home because they work for a carrier that may have an economic problem. So I think it's a very valuable thing to them to show that the government has the backs of basically everybody, specifically the trucking industry."
An important provision of the legislation delivers financial support for all individuals. There will be one time payments of $1,200 to each U.S. resident ($2,400 for married couples) with adjusted gross income up to $75,000 ($150,000 for married couples). There will also be one time payments of $500 for each child in a family.
There is also relief for truckers who may lose their jobs because of the pandemic. The stimulus package includes $600 per week for up to four months extra unemployment benefits for those who are out of work.
Payment of those $1,200 checks gives rise to conversations on what people ought to do with the money.
"Well, my take is, is that they would want it to be spent," said Heller. He said many people, through no fault of their own, have lost their jobs and their sources of income. But, they still have to pay bills and buy supplies, and these one-time payments ought to help.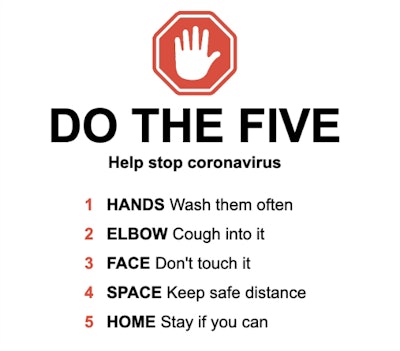 "This will allow (people) to get through this tough time until we can get this economy back up and running," said Heller.
And Heller believes it will. He said, "I am optimistic about it. I think once we beat this back and once we get into that recovery phase, I think the economy will come back."
Other items in the stimulus package are:
$500 billion to help businesses including trucking companies
$100 billion for hospitals
$150 billion to states and local governments
$200 million for improved telemedicine for remote checkups on patients
$30 billion to schools
$25 billion for food assistance for those in need
$24 billion for farmers
tax credits to businesses that keep workers on the payroll during the COVID-19 outbreak
As of today, there are over 116,000 confirmed COVID-19 coronavirus cases in the U.S., and some 1,900 people have died from it.