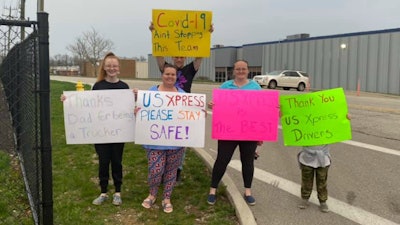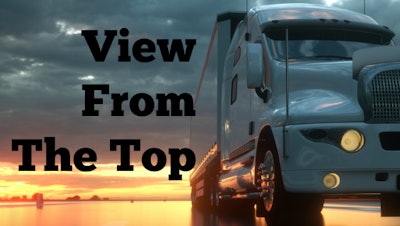 Editor's Note: Welcome to View From the Top, a new series for Truckers News. In each feature, we'll talk with many of the trucking industry's top leaders about how their companies and the American trucking industry are dealing with the unprecedented challenges and changes wrought by the COVID-19 coronavirus outbreak.
___
It wasn't all that long ago that the COVID-19 coronavirus was a little known health issue far from the shores of America. But, in a matter of months, it went from a slowdown of shipments of goods from China, to a global pandemic that would infect thousands of Americans and upend this nation's economy.
It also presented challenges to the trucking industry. Regardless of the size of the company or their place in the bigger picture, every carrier has felt the sting; all have had to respond.
Matt Herndon, chief operating officer of U.S. Xpress, has been at the fore of how the 7,000-truck carrier based in Chattanooga has responded to COVID-19. The 30-year trucking industry veteran said the company has focused on enhanced communications to ensure its customers, drivers and other employees are well informed of current conditions.
In this episode of the Truckers News Podcast, Herndon talks about those communication efforts. He explains how U.S. Xpress responded quickly to deliver information to its drivers, and what it did to help some who lost their jobs at other carriers join US Xpress.
Search thousands of trucking jobs to find the job you want.
Find Your Next Job Today