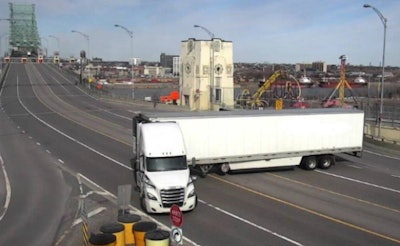 This may be one of the more expensive U-turns any trucker has made.
An unnamed truck driver decided it was a good idea to make a U-turn on Montreal's Jacques Cartier Bridge last week. In the process, they blocked all five lanes of traffic at about 9 a.m. on Wednesday, April 8.
They were caught on camera and the provincial police tagged the driver with a $1,500 fine and four points on their license.
"It should be noted that this was not a closed section of highway at the time the offense was committed," the provincial police said in a statement.