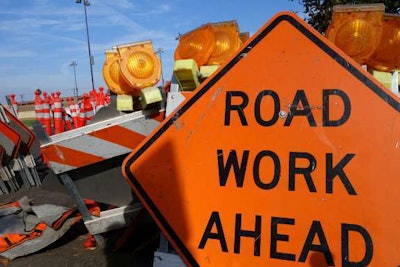 If your trucking takes you through Nevada, expect to see some possible delays in the next couple of weeks as two separate road repair projects are about to begin.
The Nevada DOT is closing U.S. 95 between the U.S. Route 6 and State Route 360 junctions from 6 a.m., June 3, through 4 p.m., June 17, for emergency earthquake repairs.
The highway sustained damage following a 6.5-magnitude earthquake that occurred on May 15, approximately 20 miles southeast of Mina.
NDOT maintenance crews, as a temporary fix, shaved down cracked roadway surfaces with up to 3-inch gaps along a half-mile-long section of U.S. Highway 95 located roughly 6 miles north of Coaldale. The largest repairs entailed a 9-foot-wide full depth pavement makeover and a 40-foot-wide patch across the highway.
I-15 lane restrictions in Nevada to begin next week

The Nevada DOT will begin a project Monday, June 1, that will cause a lane restriction in each direction where the project is taking place

.

From June 1 through June 12, crews will be paving four median crossovers across a 19-mile-long area at mile markers 73.3, 78.6, 86.8 and 92, northeast of Las Vegas. Work will take place Monday through Friday from 5 a.m. to 4:30 p.m.