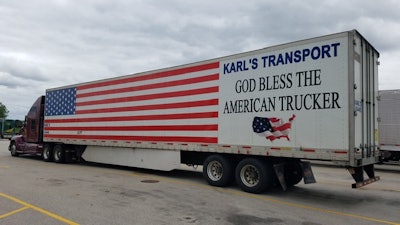 The Wisconsin Motor Carriers Association has been showing its appreciate of America's truckers who keep driving through the COVID-19 coronavirus pandemic.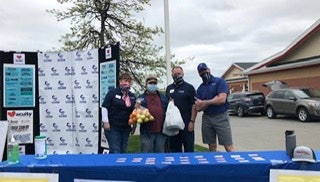 The association has distributed more than 300 $10 Kwik Trip gift cards to drivers at various locations around the state. The last of four distributions is Thursday, June 4 at the Kwik Trip in Mt. Pleasant, Wisconsin.
The distribution of the cards was made possible by the ThankATrucker fundraiser which purchased th cards good for a meal at Kwik Trip locations. Donations by WMCA member companies and individuals raised nearly $9,000 was raised within one month, providing almost 900 drivers with a meal.
WMCA staff has distributed gift cards throughout Wisconsin. All safe distancing practices and protective measures were implemented during these distributions:
Thursday, May 21 – Kwik Trip Verona,Wisconsin
Thursday, May 21 – Kwik Trip Mauston, Wisconsin
Friday, May 29 – Kwik Trip Fond du Lac, Wisconsin
Thursday, June 4 – Kwik Trip Mt. Pleasant, Wisconsin
Additional locations and dates will be selected until all gift cards have been distributed.