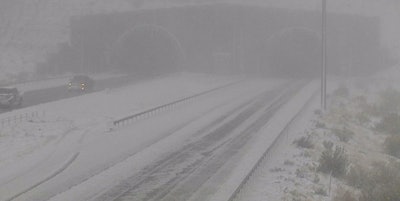 While Labor Day unofficially marks the end of summer, it normally does not also indicate winter's arrival.
However, parts of the Rocky Mountains and Upper Plains have gotten an early taste of winter weather.
The Wyoming Department of Transportation this morning reported closings on parts of Interstate 80 and showed on Facebook that as much as 10 inches of snow had fallen in some parts of the state.
North and South Dakota reported snow, as did Nebraska and Colorado where that state's mandatory chain is now in effect.