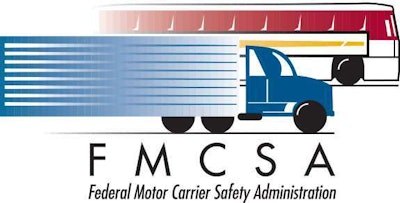 Truck drivers will soon have a louder voice within the federal regulatory process.
The Federal Motor Carrier Safety Administrator Friday, Sept. 18, announced it is creating a new panel to its Motor Carrier Safety Advisory Committee (MCSAC) comprised of commercial motor vehicle drivers. A statement from the agency said the new panel will provide direct feedback to the FMCSA on issues facing the driving community such as safety, hours of service regulations, training, parking, and driver experience.
Details of when and how the panel will be created are yet to be worked out, according to an agency spokesperson.
"The Department of Transportation and this Administration believe in listening to our drivers and hearing their concerns directly," said FMCSA Deputy Administrator Wiley Deck. "We know that many of the solutions to the challenges we face don't come from Washington—they come from the hard-working men and women who are behind the wheel all over our nation. This new subcommittee to MCSAC will further help us hear from America's commercial drivers,"
Click here to learn more about the MCSAC committee.