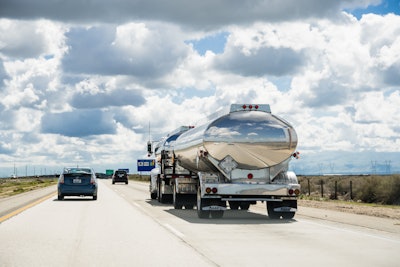 The governors of Minnesota, Nebraska and Texas have each declared emergencies in their respective states, suspending hours of service regulations for certain truck drivers engaged in, variously, fuel-hauling and intermodal operations.
In Minnesota, Gov. Tim Walz issued an emergency declaration suspending hours of service regs for haulers transporting gasoline, diesel, fuel oil, ethanol and biodiesel. Truck drivers providing direct assistance to the shortage of fuel in the state can operate under the waiver.
"Fuel terminals across the state, including those at Mankato, Marshall, Sauk Center, Alexandria, St. Paul Park, Wrenshall, and East Grand Forks, have experienced shortages or outages of products, including gasoline, diesel, fuel oil, ethanol, and biodiesel," Walz said in the order. "Drivers have experienced exceptionally long wait times due to increased demand at fuel terminals that do have the necessary supply."
Minnesota's order is effective through Sept. 5.
Nebraska Gov. Pete Ricketts cited several Midwestern states experiencing gasoline shortages "due to refineries shut down for maintenance and issues with transition from winter gasoline to summer gasoline" in his order.
RELATED NEWS: Iowa waives hours, weight regulations for fuel haulers
The temporary waiver in Nebraska applies to drivers transporting gasoline and gasoline blends. The order is in effect through Aug. 31.
Texas Gov. Greg Abbott issued on Aug. 6 a Federal Motor Carrier Safety Regulation Emergency Declaration, suspending hours of service regulations for drivers transporting goods out of the Port of Houston.
"This emergency declaration is in response to the need to move essential goods out of the Port of Houston due to a backlog of intermodal containers that was caused by internal problems at the port," Abbott said in the declaration, adding that, "The lack of movement is causing an economic hardship to the state, and operations at the port are causing a backup of drivers and trucks attempting to move products into and out of the Port of Houston."
The order in Texas is set to expire Sept. 5.