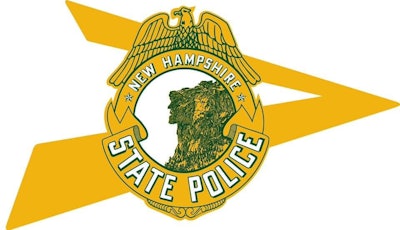 New Hampshire State Police placed 11 trucks and nine drivers out of service during a one-day inspection blitz Thursday, Sept. 30.
Troopers conducted 94 inspections in an effort to reduce the number of motor vehicle crashes involving commercial motor vehicles, according to the NHSP.
Troopers from Troop G focused on ensuring vehicles were driving in a safe manner. Troopers also conducted roadside inspections of commercial motor vehicles throughout the state to ensure that drivers were compliant with hours of service, had obtained proper licensing credentials, that commercial motors vehicles were in safe mechanical operating condition, and that they complied with size and weight laws.
During this daylong event, Troopers issued two CVSA decals to commercial motor vehicles that passed a Level I inspection where no critical violations were found according to the North American Standard Out-of- Service Criteria. Troopers also discovered 124 violations, of which 17 were so severe that they created a condition where the vehicle or its driver were placed out of service.
In total, 11 vehicles were placed out of service for critical safety violations such as inoperative brakes, defective brake components, and worn steering components, while nine drivers were placed out of service for violations including not possessing a valid medical certificate, not maintaining records of driving hours, operating while under suspension and not holding the proper class of driver's license. Troopers issued 6 citations as a result of commercial motor vehicle inspections.
Thirteen commercial vehicles were also checked for size and weight enforcement. Troopers also stopped several passenger vehicles that failed to comply with state safety Inspection requirements.