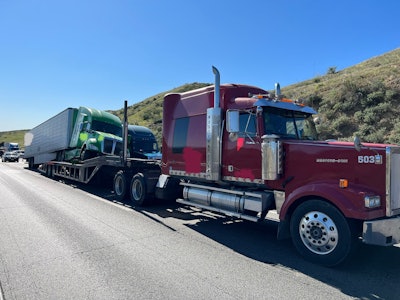 CHP
A collision between two tractor-trailers closed part of Interstate 5 north of Santa Clara, California Wednesday, Feb. 9.
The crash occurred on the northbound side of the highway at about 11 a.m.
The California Highway Patrol confirmed that one tractor-trailer drove partway up the empty flatbed trailer of another tractor-trailer on the highway ahead of it.
No injuries were reported. The CHP did not say what prompted the collision.