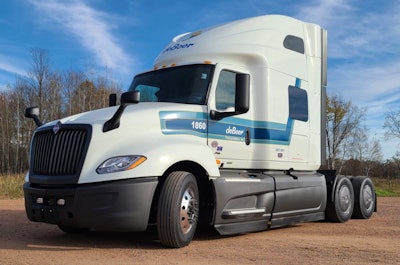 Schneider announced Tuesday the company has acquired Wisconsin-based carrier deBoer Transportation.
Consistent with Schneider's strategy, the company is expected to be quickly integrated into Schneider's existing businesses, according to a statement from the company. Schneider said deBoer's drivers and equipment will be deployed to support growth opportunities in Dedicated and Power Only operations.
deBoer Transportation is a regional and dedicated carrier headquartered in Blenker, Wisconsin. As part of the acquisition, Schneider will assume ownership of approximately 160 tractors and 660 trailers. It began operations in 1967 as a small family-run cattle hauler.
deBoer's facility in Blenker, and maintenance shop near Dallas, are not included in the sale.
The price of the transaction was not disclosed.
Schneider is based in Green Bay, Wisconsin.