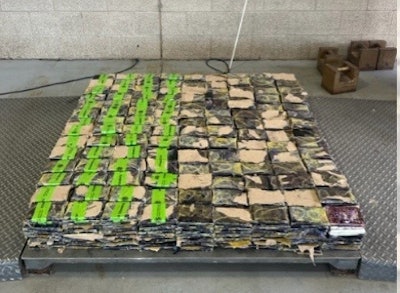 A truck driver entering the U.S. from Mexico was arrested last week when authorities found 310 pounds of suspected methamphetamine.
Border patrol agents say the drugs were worth some $4 million.
The meth was discovered on Friday, June 17 at the Pharr International Bridge in Pharr, Texas. The tractor-trailer was attempting to enter the U.S. from Mexico when it was given a secondary inspection and a screening by a K-9 team.
During the inspection, officers discovered a total of 1,200 packages of suspected drugs weighing 310 pounds. The drugs and truck were seized.
The case is still under investigation by the U.S. Immigration and Customs Enforcement-Homeland Security Investigations.