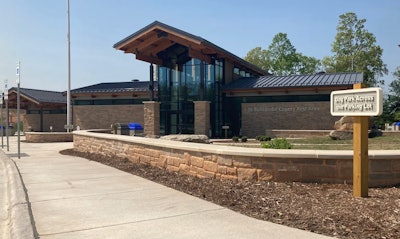 NCDOT
A rest area on Interstate 26 in North Carolina that opened just last June will be closed until the middle of next month.
Construction began today on the entrance and exit ramps at the rest area at mile marker 41 on westbound I-26. The North Carolina Department of Transportation said the closure of the rest area is to ensure the safety of drivers and construction workers.
The rest area includes 30 truck parking spaces.
According to the NCDOT, a contractor will remove the existing road, excavate dirt, and then build the new concrete entrance and exit ramps.
A variety of commercial services for drivers are provided less than one mile on Airport Road. The eastbound rest area will remain open during this construction.
The I-26 West rest area opened last June after crews removed the old structure and built modern facilities for westbound and eastbound travelers.
The work requiring the closure is part of the I-26 widening project, which the NCDOT said will reduce congestion and improve travel times when complete. The Henderson County portion of the widening project remains on schedule for completion in the fall of 2024.​