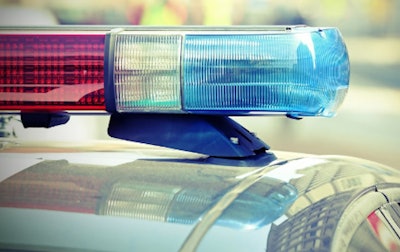 A California truck driver was arrested Friday, April 28 on a charge of possession with intent to distribute 91 kilograms of cocaine.
Ronald Coleman, 43, was stopped on Interstate 88 near Morrison, Illinois by Illinois State Police while driving a semi-truck. During the inspection and investigation, the trooper used a narcotics-detection K9, to perform an exterior sniff of the truck. The K9 alerted to the presence of a controlled substance, leading to the search of the semi-trailer.
Officers found two suitcases were found containing approximately 91 kilograms of cocaine valued at $1.8 million. According to a statement by the U.S. Attorney's Office for the Northern District of Illinois, the investigation revealed Coleman was knowingly transporting the cocaine from California to the Chicago area for further distribution.
According to the U.S. Attorney's office, Coleman faces a maximum potential penalty of up to life imprisonment and a fine of $10,000,000.