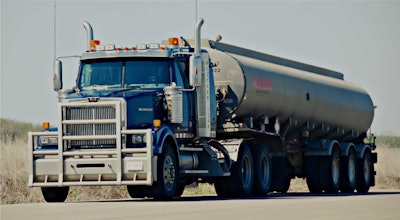 Jacknife Oilfield Services
Trimac Transportation has acquired heavy crude and oilfield hauling specialist Jacknife Oilfield Services, based in Bonnyville, Alberta, Canada.
Jacknife focuses on transporting fluids to and from well sites. Their expertise includes in-field transfers, pumping water off land and disposal, handling produced water, transporting fresh water, and facilitating flood-ups. In addition, the company offers mobile mechanic repairs, operates a Commercial Vehicle Inspection Program facility, and provides general maintenance and repair services for light and heavy-duty trucks and trailers.
The acquisition expands Trimac's presence in the Alberta and Saskatchewan oil field transportation sector and further solidifies Trimac's position as a market leader in fluid hauling, particularly in the Western Canadian Sedimentary Basin.
Jacknife has served the Lakeland Region for over 25 years with a workforce of 154 employees, including owner-operators and mechanics.
"We are delighted to welcome Jacknife Oilfield Services to the Trimac family," said Trimac President & CEO Matt Faure. "Their impressive track record, extensive indigenous relationships, and commitment to excellence make them an ideal addition to our organization."