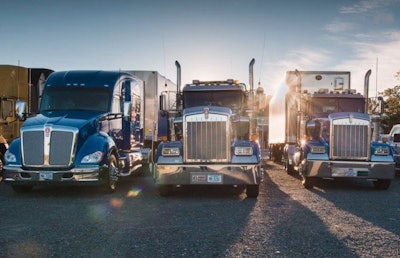 MEI Rigging & Crating, LLC, a provider of rigging, machinery moving, millwrighting, mechanical installation, industrial storage, crating and export packing services, announced recently it has acquired Pro-Pac International Inc. and J&J Machinery Transport, Inc., both based in Charlotte, North Carolina.
For over 25 years, Pro-Pac International has served as one of North and South Carolina's specialty rigging, transportation, and export crating suppliers. Pro-Pac is a preferred provider for leading companies in the machine manufacturing, aerospace, medical, and other industries in the Southeast region.
J&J Machinery Transport, Pro-Pac's sister company, has over 30 years of experience providing customers with heavy haul equipment transport, step deck, and flatbed delivery, plus nationwide, long haul and oversize load trucking services. J&J's partnership with Pro-Pac has enabled the collective businesses to serve as a comprehensive service provider for all their customers' heavy equipment handling, storage and installation needs.
RELATED NEWS: P&S Transportation acquires Florida-based specialized carrier Rinaudo
"We are proud to welcome Pro-Pac and J&J to the MEI family," said Dan Cappello, CEO of MEI. "Their breadth of service offerings, depth of industry knowledge and outstanding regional reputation are a perfect strategic fit for MEI. We are excited to have the great teams at Pro-Pac and J&J onboard and look forward to expanding our presence in the Carolinas and beyond."
Jim Jones, the previous co-owner and president of Pro-Pac International and J&J Machinery Transport, will continue to lead the day-to-day operations of both companies under MEI's ownership.
"I am excited to have found like-minded partners in MEI and look forward to beginning a new chapter of growth for both companies," said Jones.
MEI Rigging & Crating, a portfolio company of Olympus Partners, has more than 1,000 employees in 17 operating locations across 13 states. It is based in Stamford, Connecticut.