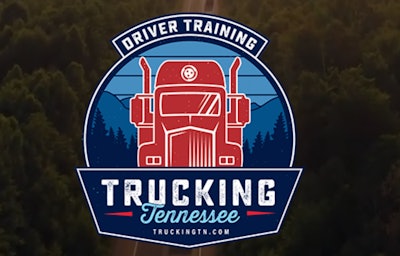 Tennessee wants people to know about the need for professional drivers and how a network its colleges of technology can help residents get the training they need to fill those positions.
The College System of Tennessee recently announced Trucking Tennessee, a statewide marketing initiative aimed at educating residents of the state about the critical need for more commercial driver's license holders in the state. The initiative stems from a statewide plan to expand CDL training and make it more accessible to all residents through 14 of the Tennessee Colleges of Applied Technology.
"This year, with the partnership of the General Assembly, we are proud to launch the Trucking Tennessee campaign to strengthen our trucking workforce and continue to support this important industry," stated Governor Bill Lee. "TCATs across our state are now making it easier than ever for drivers to become certified through programs like Tennessee Promise and Tennessee Reconnect, drivers can be certified at little or no cost in as little as six weeks."
In addition, qualifying veterans may use their benefits at any of the 14 participating TCATs across the state to launch a new career in trucking. The Wilder-Naifeh Technical Skills Grant is also available and offers up to $2,000 per year in aid to eligible students - allowing most students to graduate from this program debt-free.
Marketing efforts for the initiative center around Tennessee's technical colleges, which provide easy access to starting a career in the trucking industry, according to a statement from the state. The new Trucking Tennessee website provides users with information on salary potential, career benefits and direct access to nearby TCATs offering truck driving programs. Those interested in learning more can submit an interest form online and start the application process. Most students complete the program and are ready to take the CDL exam in six to eight weeks.
The College System introduced the initiative this spring at the 2023 SkillsUSA State Leadership and Skills Conference held in Chattanooga in April and more recently at the 2023 Institute for CTE Educators held in Chattanooga in July.
With the demand for CDL positions in Tennessee expected to increase nearly 20 percent between now and 2030, additional drivers are needed to transport goods across the state, as well as local delivery drivers, bus drivers and other jobs requiring a CDL. .
Tennessee's Colleges of Applied Technology are adding and expanding truck driving programs, renovating current classrooms and labs, and equipping their campuses with high-tech training vehicles. Currently, 14 TCATs offer truck driving programs that prepare students for both skills portions of the CDL examination. The College System plans to add additional programs at other TCATs in the coming year. More information can be found at www.truckingtn.com.