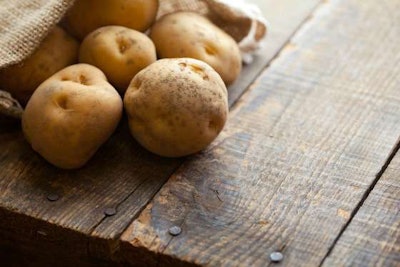 Dinner in the truck can be delicious and time-saving with the right slow cooker recipe. These four recipes will give you something to look forward to at the end of your driving day, and they'll be ready whenever you are.
Pulled pork is a versatile meal — you can put it on a sandwich or eat it on its own paired with your favorite side dish. This recipes whips up enough servings — 18 in total — for you to have plenty to last you a few days. It has a lengthy cook time, even for a slow cooker, at about 10 hours and 20 minutes. This recipe has about 378 calories per serving.
This slow cooker recipe is one you can whip up on your lunch break and it'll be ready by dinner. It takes about 5 hours to cook and yields 8 servings with 246 calories per serving. This is a great spin on potatoes, making it a yummy side dish for dinner.
Break up the dinner monotony with this tasty dish. You can prep this when you've got time to stop for about 15 minutes, and it'll be ready to go 8 hours later. This dish has a lot of flavorful elements: lime juice, bay leaves, ground cumin, ground coriander and more. This recipes yields about 6 servings with 630 calories per serving.
Mashed potatoes are a classic, and now you can cook homemade mashed potatoes in your slow cooker thanks to this recipe. Chicken bouillon, sour cream and cream cheese make these mashed potatoes smooth and savory. This side dish cooks in 3 hours 30 minutes and yields 8 servings with 470 calories each.