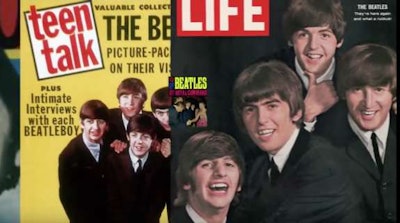 That's it. The driving day's over, you have a quiet parking spot at the truck stop and hot popcorn just finished popping in your cab's microwave.
It's time to put on something comfortable, and settle in to let the streaming service entertain you. If you happen to be a music fan interested in the on- and off-stage lives of your favorite musicians, then Netflix is a binge-worthy treasure trove.
Right now you can stream:
Barbra: The Music … The Mem'ries … The Magic!, follows this legendary singer/actor on a North American concert tour of 16 shows in 14 cities.
George Harrison Living In The Material World is the story of "the quiet one" from the band that changed rock music forever, The Beatles.
Gaga: Five Foot Two, the story of Stefani Joanne Angelina Germanotta, better known to her fans and most of the rest of the planet as Lady Gaga, who has won six Grammy Awards.
Now More Than Ever: The History of Chicago details the more than half century career of a unique band that blended rock an jazz and sold more than 100 million records.
Janis: Little Girl Blue is the story of one of the great female rock vocalists of all time, Janis Joplin. Sh was also one of rock's more tragic figures, a super star who died at the age of 27.
Also available are:
Bowie: The Man Who Changed The World
Foo Fighters Back and Forth
Keith Richards Under the Influence
Tom Petty and the Heartbreakers Runnin' Down A Dream
What Happened Miss Simone
Hip-Hop Evolution
Justin Timberlake + The Tennessee Kids
History of The Eagles
Pentatonix On My Way Home
Chasing Trane
Sinatra: To be Frank
Sing It On