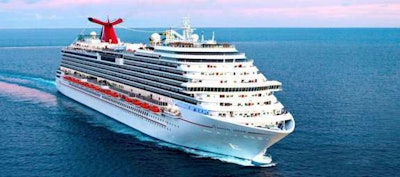 The organization Real Women In Trucking holds its second annual "Queen of the Road on the High Seas" Lady Trucker Cruise next month.
The seven-day cruise of the western Caribbean aboard the Carnival Dream departs the Port of New Orleans May 20 and returns May 27.
The agenda includes:
Welcome Mixer
REAL Women in Trucking Organization Strategic Objectives Review
How to Book Your Own Loads for New Owner Operators – Open Discussion Group
Vision Board Self Improvement Workshop
(3) Video Webinar Workshop TBA
Scavenger Hunt
GATS Planning Committee Meeting
Tips on how to buy your first used Truck
Pick A Duet Partner – Karaoke Night
Driver Health and Wellness: Health Walk
Raffle Drawing/Giveaways –
Queen of the Road Award Ceremony
A limited amount of berths remain available.