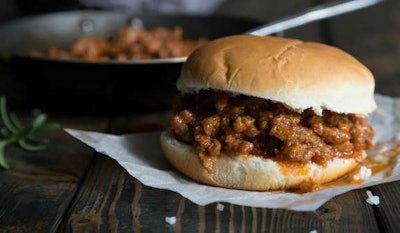 Sometimes we all need a meal that is:
hearty, filling and satisfying
made with ingredients that won't bust the budget
easy to throw together
makes us say, "Ahhhhhhhhhh!"
We're talking about one of the most comforting of comfort foods, sloppy Joes. And, what makes this particular recipe especially appealing is that it goes together quickly and easily in your truck's slow cooker.
Put everything in your slow cooker and set it on high for two or three hours or for six to eight hours on low.
Get the details and the recipe from the kitchn website, and prepare to be comforted.