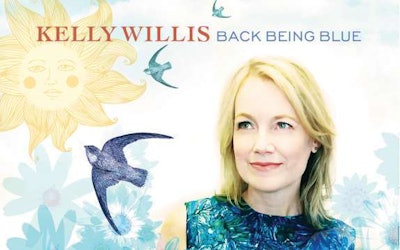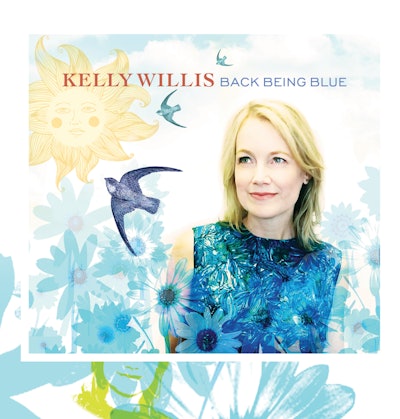 It's tempting to say country singer Kelly Willis is back after an 11-year absence, but the truth is she hasn't really been gone.
Back Being Blue may be her first solo album since 2007, but the Austin-based singer/songwriter has been plenty busy. She has ben touring on her own and with her husband Bruce Robinson. Together Willis and Robinson have also been in the recording studio.
Willis has also been busy writing; six of the 10 songs on Back Being Blue are by her.
"I attempted to make music that could fit in any era. But leans on the simplicity of the music that first inspired me," says Willis on her website. "Roots rockabilly country blues, to narrow it down for you. Kind of a Nick Lowe meets Skeeter Davis meets Crystal Gayle. Sounds that were in full blaze when I first moved to Austin."
Back Being Blue arrives May 18.
The track list includes:
Back Being Blue

Only You
Fool's Paradise
Modern World
Freewheeling
Afternoon's Gone Blind
What the Heart Doesn't Know
I'm a Lover (Not a Fighter)
We'll Do It for Love Next Time
Don't Step Away