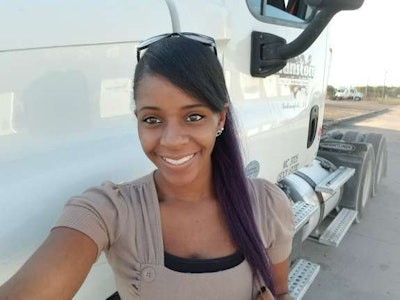 Desiree Ridley drove over the road the way few truckers do: while pregnant with her first child. And, she did it successfully.
That was a primary reason Ridley was one of three winners in the annual Road Warrior contest sponsored by Pilot Flying J. Here's what the company said about her:
Ridley, a long haul driver who joined the professional driving community when she turned 21,is an advocate of millennial women breaking barriers in the professional driving industry. Throughout her recent pregnancy, Ridley continued to show dedication and passion for her job, driving until she was eight-and-a-half months pregnant. Even as a new mother, she continues to drive (now locally) six days a week while caring for her family. No matter what comes her way, Ridley handles it with strength and finesse—on and off the road."
Hear what Ridley said about getting into the trucking industry at an early age, driving through her pregnancy and what's next for her.