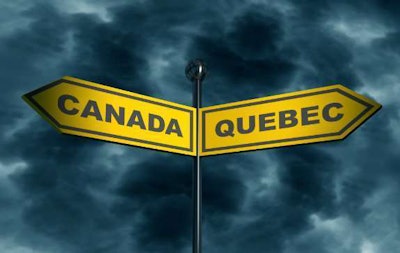 The Canadian government is lending financial support to efforts to recruit more women into the trucking profession.
Camo-route, a workforce development organization for the trucking industry in Quebec, will receive $294,000 for its, "Women Truck Drivers: Target 10%." This project will help more women join the trucking industry in Québec, according to a statement from the government.
Over the next three years, Camo-route will collaborate with key partners to identify and remove barriers that cause the under-representation of women in Quebec's trucking industry. The goal of the project is to change current recruitment, integration and training practices of businesses and training centers so that more women can find jobs in the industry, according to a statement from the government.
Women make up about 7 percent of the trucking labor force in Quebec. That's more than double the 3 percent of all of Canada.
Increasing women in trucking also means increasing economic security for women, a goal of the government. In 2015, women in Canada earned just 87 cents for every dollar earned by men, according to a statement by the government. They are also much more likely to work on a part-time basis, making up 76 percent of all part-time workers, with 25 percent of women reporting child care responsibilities as their reason for working part-time.