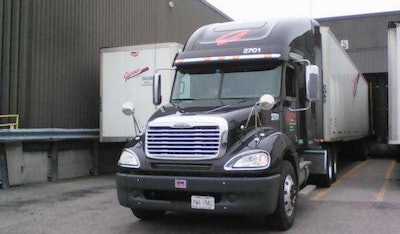 Trucking is still perceived as a male-dominated field and industry recruiting efforts may not be doing enough to market themselves to women, according to a recent virtual roundtable discussion featuring women in the industry.
The Omnitracs-sponsored roundtable featured Women in Trucking President and CEO Ellen Voie, Garner Trucking President and CEO Sherri Garner Brumbaugh, and Omnitracs' Senior Director of Modeling and Analytics Lauren Domnick. It was held March 7.
Voie said recruiters should better communicate how the industry's technology has changed to make it better-suited for women. Automatic transmissions, more comfortable and ergonomic cabs and better truck stop facilities are a few examples.
"The industry has changed. The job's changed. Trucks have changed. It's a lot different now," Voie said.
Brumbaugh said that offering better peer mentors and mentorship opportunities could help improve the recruitment and retention of women drivers. Mentors could help communicate the demands of the job better. Voie said a WIT survey found that many women wanted a mentor but only 16 percent of respondents said they had been offered one.
Brumbaugh also said it's important to create more home time opportunities for drivers.
"You have to be creative with your lanes and get folks home," Brumbaugh said.
Dominick said Omnitracs' data shows women stay with their carriers longer than their male counterparts. On average, women drive 800 to 900 more miles a month than male truckers and have fewer preventable accidents.