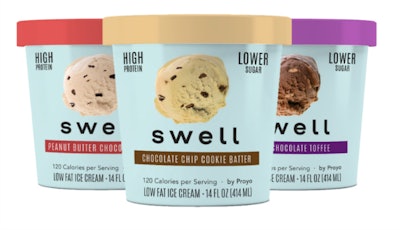 Eating well and achieving and maintaining a healthy weight is easier for some people than others, and can be especially difficult for truck drivers. Job demands and conditions often complicate the efforts of even the most health-conscious drivers.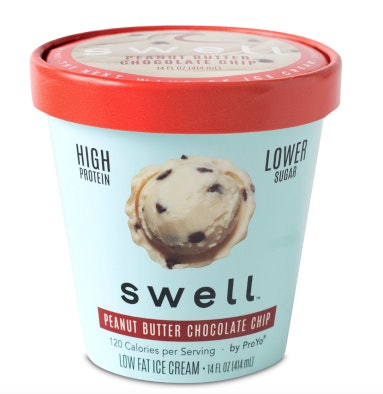 Still, life on the road doesn't have to mean a daily diet of fast food salads. Neither does it have to mean avoiding any and all edible treats with which you may reward yourself after a good day's drive or console yourself after a bad one.
Check out Swell, one of the high-protein ice creams. It comes in 10 flavors from those as typical as vanilla and chocolate to peanut butter chocolate chip and salted caramel crunch.
Now that your mouth is watering, here's the healthy sales pitch of Swell. It is:
high in protein with 10 grams in a half-cup serving
low in fat
low in calories with 120 per half-cup serving
gluten-free
low sodium
non-GMO
soy-free
certified Kosher
You ought to note, especially if you travel with your pet, that Swell contains Xylitol, which is toxic to dogs even in small amounts.
Swell is not widely available. Trader Joe's has it for $1.99 per pint and most other stores sell it for $4.99. It's available online, but is more expensive. You can find out where Swell is available near you.