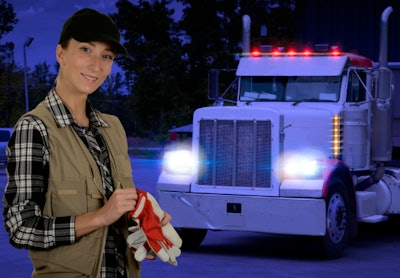 There are delays at shippers and receivers, bad directions, bad weather, bad traffic, bad drivers, bad food, bad roads, and on and on.
But, still, do you consider truck driving — your chosen profession — to be one of the worst jobs in America?
A recent survey by CareerCast thinks so. They ranked the worst jobs in the U.S. based on job stress, satisfaction, safety, pay, future job prospects, and job security.
And, yes, truck driving was 17th. It was between construction worker (16th) and buyer (18th).
In its report on the survey, USA Today said of trucking:
Though the projected job growth for truck drivers is only slightly lower than for the average American job, this career could be at risk of disappearing as companies like Tesla continue to develop autonomous driving technology. Driving a truck can be a difficult and stressful job. Drivers are responsible for vehicles that often weigh over 26,000 pounds and often lose sleep to meet strict delivery deadlines.
brick mason (19th)
welder (22nd)
food server (24th)
photographer (25th)
However, what you do is better than a lot of other jobs, including:
bus driver (14th)
pest control worker (11th)
disc jockey (7th)
corrections officer (6th)
logger (2nd)
taxi cab driver (1st)
So, when you're stuck in traffic or have to wait three hours to unload and have just two hours left on your clock, just think, you could always be driving a busload of kids or be stuck in traffic in a cab in downtown Chicago.