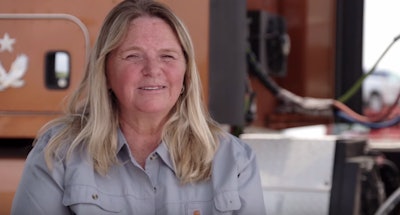 Debbie Desiderato is:
An independent owner-operator with 17 years and 1.3 million miles to her credit
The woman behind Walkabout Transport
Winner of one of the National Association of Small Trucking Companies' best drivers awards last year
Creator of the Truckers Notes app
And now, a voice raising questions about autonomous trucks in a new documentary film
Desiderato appears in Autonomy, a documentary film by Car & Driver magazine and executive producer and best selling author Malcolm Gladwell.
In a recent edition of the Overdrive Radio podcast, Desiderato talks with Senior Editor Todd Dills about her own skepticism about "Level 5" full self-driving trucks. She also talks about what it took to be part of the film.
Read Dills' story and hear Desiderato talk about Autonomy here.