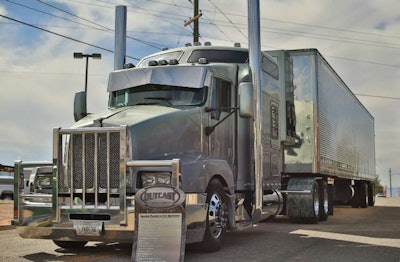 A fleet's worth of good looking trucks have been at the 2014 PDI Dyno Event and Truck Show in St. George, Utah.
This is the last show of the year for Overdrive's Pride & Polish and the second qualifying event of the 2014-2015 Pride & Polish National Championship series.
Here are some of the trucks at the show.
Check back for results.
Photos by Brian Bourke.