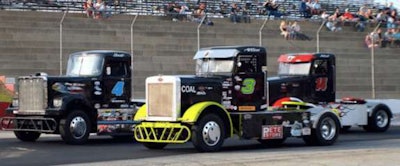 Ricky "Rude" Proffitt won the Minimizer Bandit Big Rig Series event at Montgomery Motor Speedway in Montgomery, Alabama Saturday, May 13.
The next Bandit Big Rig race is Saturday, May 20, at Florence Motor Speedway in Timmonsville, South Carolina.
A full schedule of racing is on tap at Florence in addition to the Bandit trucks. Racing begins at 8 p.m. Saturday, according to track officials. Tickets are $15 for adults, $5 for children ages 6-12 and free for children 5 and under.