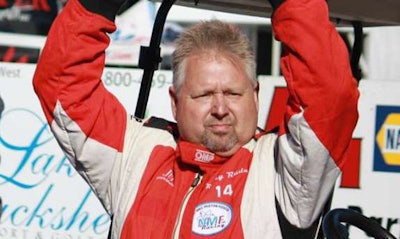 The Minimizer Bandit Big Rig Series wrapped up its 2017 season last weekend, with a rather "Rude" conclusion.
Ricky "Rude" Proffitt struggled in Saturday's race at Crisp Motorsports Park in Cordele, Georgia, but managed to still finish with enough points to take the season championship.
Tommy Boileau was second, "88 Mike" Morgan and Justin Ball tied for third place and Allen Boles finished fifth. Travis Buckner was named Rookie of the Year, and Craig Kruckeberg won the award for Most Improved.
The Minimizer Bandit Big Rig Series is set to return for an 18-race season in 2018. The schedule has not yet been released.