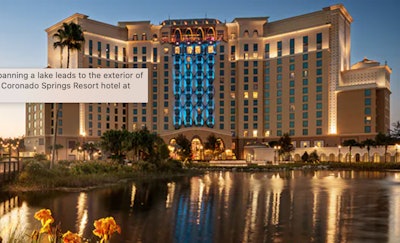 During NATSO Connect 2022, scheduled for Feb. 20-24 at Disney's Coronado Springs Resort in Orlando, Florida, truck stop and travel center operators will gain first-hand insights from professional drivers to learn more about their wants and needs on the road. As part of an interactive workshop, a panel of DAS Distributors' Road Pro professional drivers will discuss what matters most to them while they are on the road.
"Our plan is to bring out and draw forward the things that really matter," said Gina Bonafede, director of marketing communications for DAS Companies Inc. "We want to go below the surface to figure out what drives this audience and the different elements of the travel center industry that can impact why a driver stops. If drivers have a reason, they're loyal to specific chains or locations. We want to touch on those reasons."
Amy Toner, vice president of publishing and digital content for NATSO, said operators are always interested in direct feedback from customers.
"NATSO members are constantly working to meet the needs of professional drivers, and we're excited to present a diverse panel of drivers at NATSO Connect," Toner said. "It is especially timely given the importance of improving drivers' lifestyles as the industry works to attract and retain professional drivers."
DAS regularly solicits input from drivers and has valuable insights that can help truckstop and travel plaza operators with their short- and long-term goals. During the session, drivers are expected to cover the importance of cleanliness, customer service and lighting as well as their thoughts on parking reservations and social media.
The information is designed to help NATSO members prioritize their business goals, especially as many business across the country grapple with a tight labor market.
"If you're allocating resources, you can start by looking at what is most important to the driver," said Derek Lehman, director of channel and shopper marketing for DAS Companies.
Some Kenworth, Peterbilt car-haul and wrecker models recalled
More than 900 model year 2019-2022 Kenworth T880 and W990; Peterbilt 567, 579 and 389; and 2022 Peterbilt 536 and 537 wrecker and auto hauler trucks are being recalled by Paccar for an issue affecting the work/winch brake, according to National Highway Traffic Safety Administration documents.
The winch brake in the affected trucks may unintentionally disengage the service brakes during winching operations, causing the trucks to roll.
RELATED NEWS: 7,600 Western Star trucks recalled
The cause of the problem is described as: "Slight vehicle movement during winching causes the wheel speed sensor to detect vehicle movement. There is 'noise' in the wheel speed sensor at lower vehicle speeds, and erroneous values are communicated. These erroneous values exceed the speed interlock, causing the work brake to disengage."
Dealers will update the vehicle software for free as a remedy to the issue. Owners may contact Paccar customer service at 425-828-5888 (Kenworth) with recall number 12KWG or 940-591-4220 (Peterbilt) with recall number 21PBM. NHTSA's recall number is 21V-906.
ICYMI
Tell us how you feel about 2021 & your outlook for the new year ahead
It's possible to be working on the holiday and not become the Grinch
Hirschbach driver honored for helping injured mechanic
Give A Listen