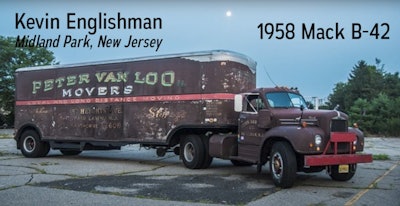 It's tempting to look in the rearview of American history and think of the 1950s as one long episode of the hit TV show, Happy Days.
World War II was over and General Eisenhower was now President Eisenhower. The economy was booming and so was the population. Rock 'n 'Roll boomed from radio speakers across the land.
At the same time, the Cold War the growing civil rights movement captured headlines. As did the Korean War, Sputnik, and the flight of the Brooklyn Dodgers and New York Giants to sunny California.
It was also the era when Mike Malone and Jerry Austin hauled freight for C&A Transport Company Ltd. in their trusty GMC Model 950 COE in the TV show Cannonball.
Here are some of the other trucks folks drove in that decade, collected in YouTube videos by the American Truck Historical Society when its annual convention and truck show was canceled by the COVID-19 coronavirus.