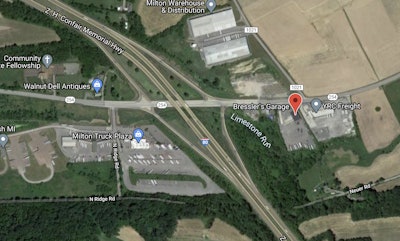 A modest-sized family-owned truck stop in the central Pennsylvania community of Milton was destroyed by fire overnight.
The blaze at Bressler's Truck Plaza, which is located on Broadway Road just off Interstate 80, began about 11 p.m. and was extinguished about three hours later. Two firefighters were injured by falling debris. Their injuries are said to be minor.
An official from the state fire marshal's office is investigating, but officials on the scene said the fire does not look suspicious.