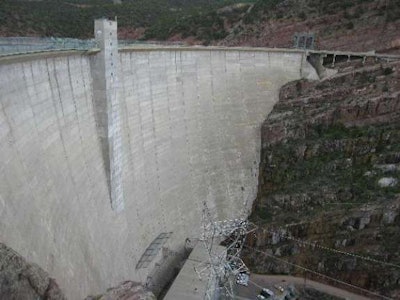 About the spookiest road I can remember driving on in my 14 years of cross country was State Highway 191. I was driving across the Flaming Gorge Dam in Utah in 1978 with a 10-foot-wide, 51-foot-long load of steel going to the dam.
There were places where taking the whole road still left the trailer tandems sliding off the road where the drop-off was probably 2oo feet or more. I actually rubbing trees with the side of the trailer in other places.
May not sound like much but if you've ever been there you know that road is SPOOKY!
See Overdrive's story about Highway Haunts from 2008.